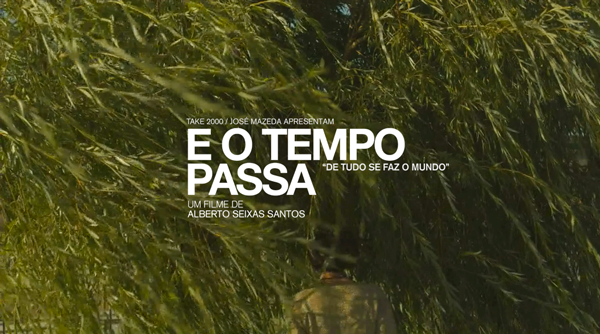 For Mindbomb - creative agency.



Film images property of Alberto Seixas Santos /Take2000
.
Movie branding
/design
Identity and design for "E o tempo passa", a film by Alberto Seixas Santos.
Main logo and all visual support materials for communication with the press and the general public (posters, press kits, stand ups, invitations, brochures, trailer DVD cover and dvd menu graphics).